Last year one of our big events was taking the boys to the Pokémon World Championships in San Francisco. That isn't happening this year. Long story, but the bottom line is Pokémon screwed things up to where we didn't think we had a chance of even getting an invite, so we made arrangements to go to North American International Championships instead. A fair bit bigger, but not as prestigious, and not as cool swag. And only Walter went this year.
The up-side was that one of Walter's friends was also going, so we had traveling companions in his friend and his friend's mother. After tackling it all alone last year, I have to admit it was nice having another adult along.
The adventure began with a red-eye flight from Salt Lake City to Atlanta, departing at 11:00 pm and arriving around 5:30 am the next morning. About the only good thing to that was the sunrise in Atlanta.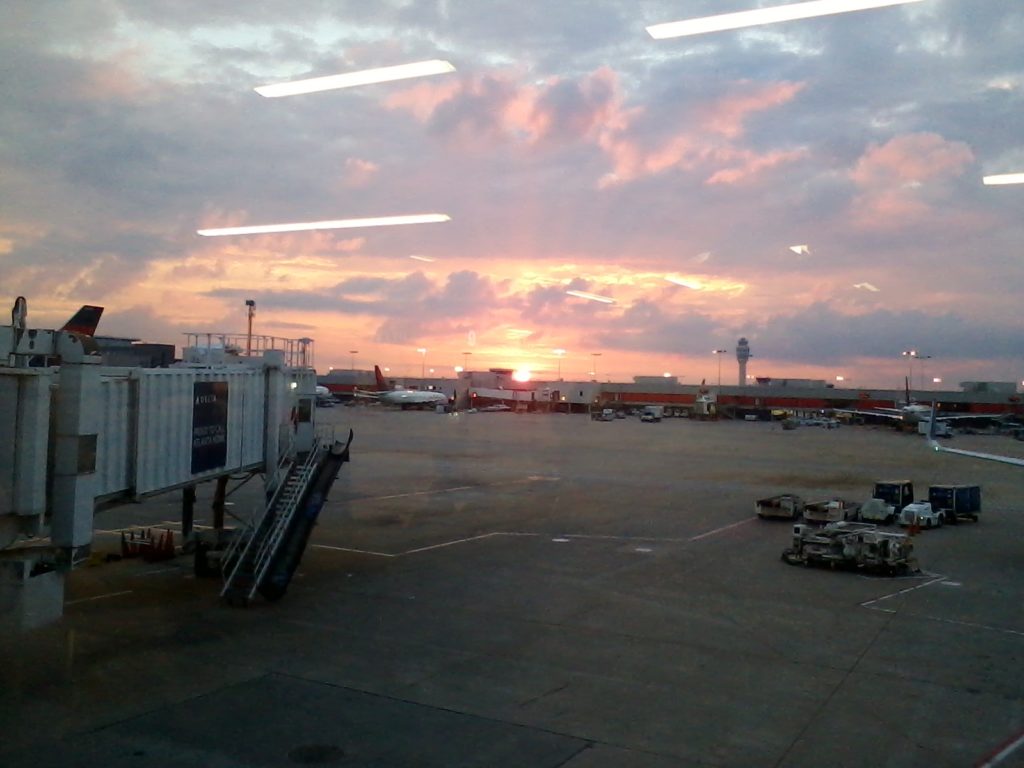 From there we caught a flight to Indianapolis, Indiana, where the tournament was to be held. Everything was to take place downtown, so while we waited to check into our hotel we took a little walking tour along the White River.
The downtown area along the river has really been taken care of, with many projects clearly intended to make it a pleasant destination. We passed by a museum and the NCAA Hall of Champions along our way, and both Indiana University and Purdue University were close by. Another few miles away was the Indianapolis Motor Speedway where the famous Indy 500 race is run, but we only ever saw that from the air.
Once we were able to check into our rooms we crashed until evening. The boys met up with some other players from the Salt Lake area for some Pokémon practice, while we adults went shopping–for supplies. We walked farther than we had intended, but we eventually found a grocery store and stocked up on food for breakfasts and lunches. In the process we got a more in-depth feel for the city, and I have to admit that I was starting to fall in love with Indianapolis. For a bigger city it really felt clean and safe. And there is such an amazing mixture of architecture!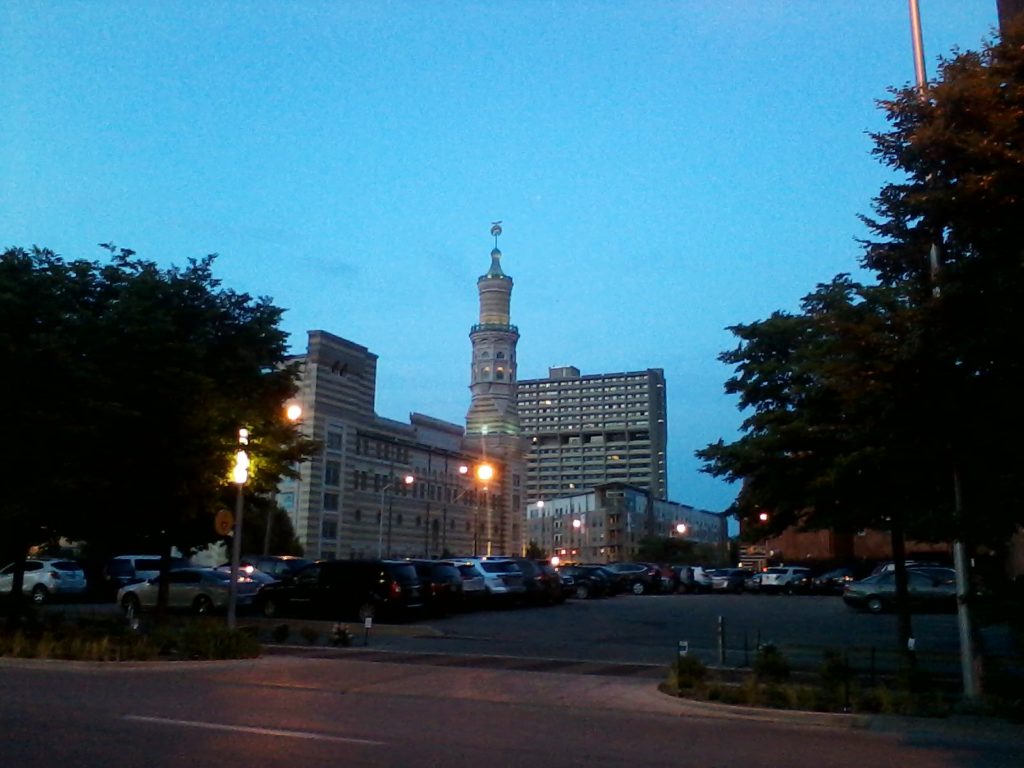 The next morning marked the beginning of the competition. It was nice having the competition next door to the hotel–and practically a part of it, as it was connected by a skywalk!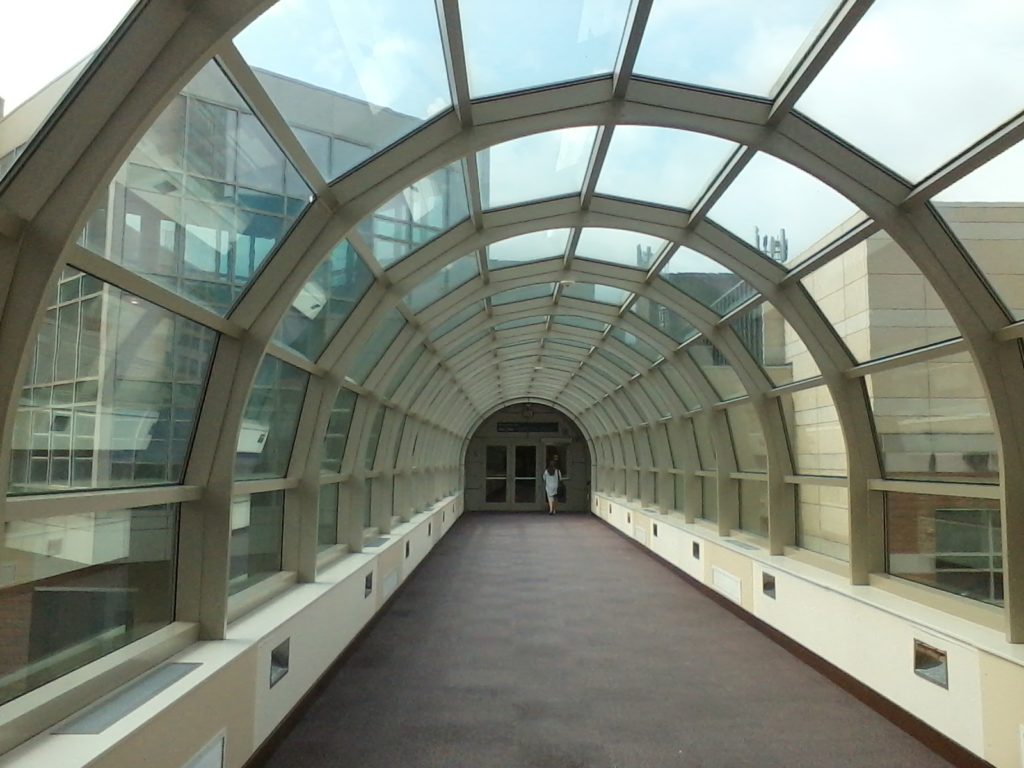 There were over 250 players in Walter's division, so they had to play nine rounds to determine the top 32 that would move on to the second day.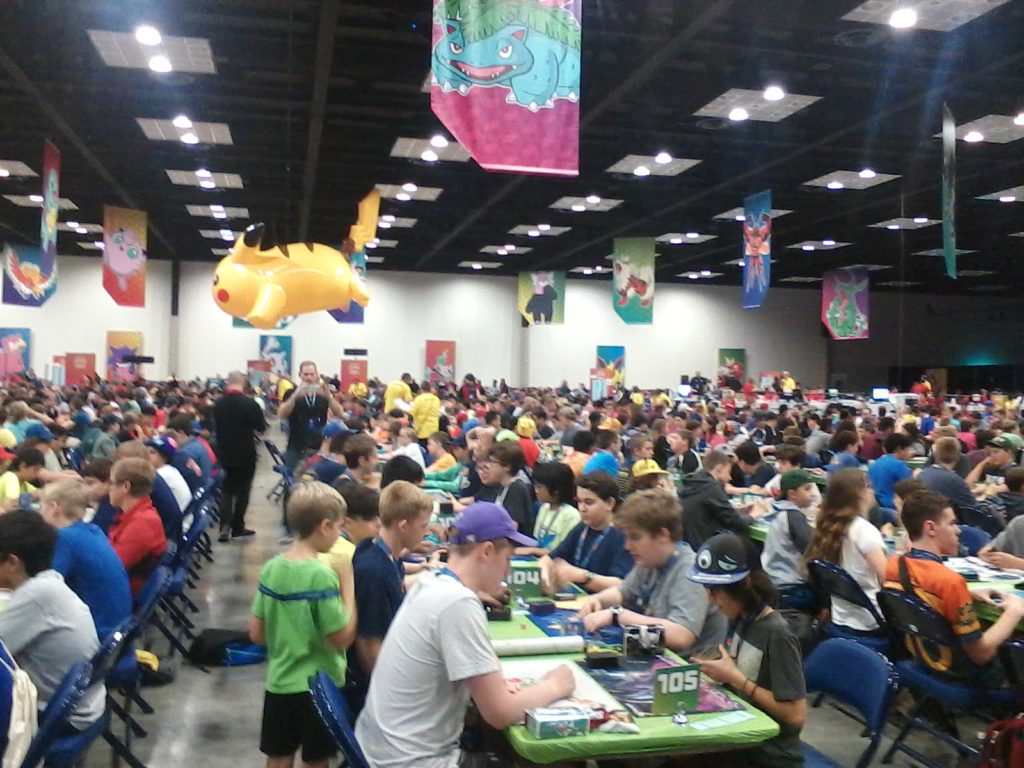 It was a long day! And when the smoke finally cleared Walter came in 55th, missing the top cut by one match. But he probably did the best of any of the Utah contingent.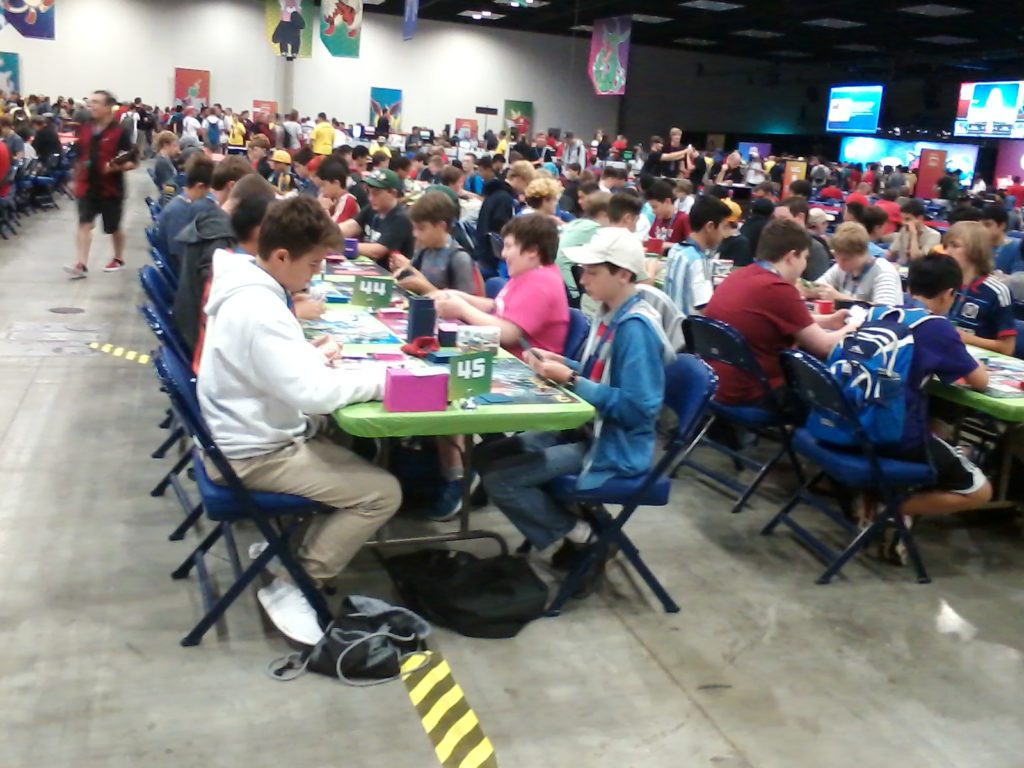 The next day there were a lot of side events that the boys could participate in, so they spent much of the day at that. I did a little sight-seeing, and had a wonderful tour of the Indiana Statehouse. It's a beautiful old building, and our tour guide was terrific! He was a retired fourth-grade teacher, and he knew his stuff–and knew how to make it fun. It turns out I was the first person from Utah to tour the Statehouse so far this year!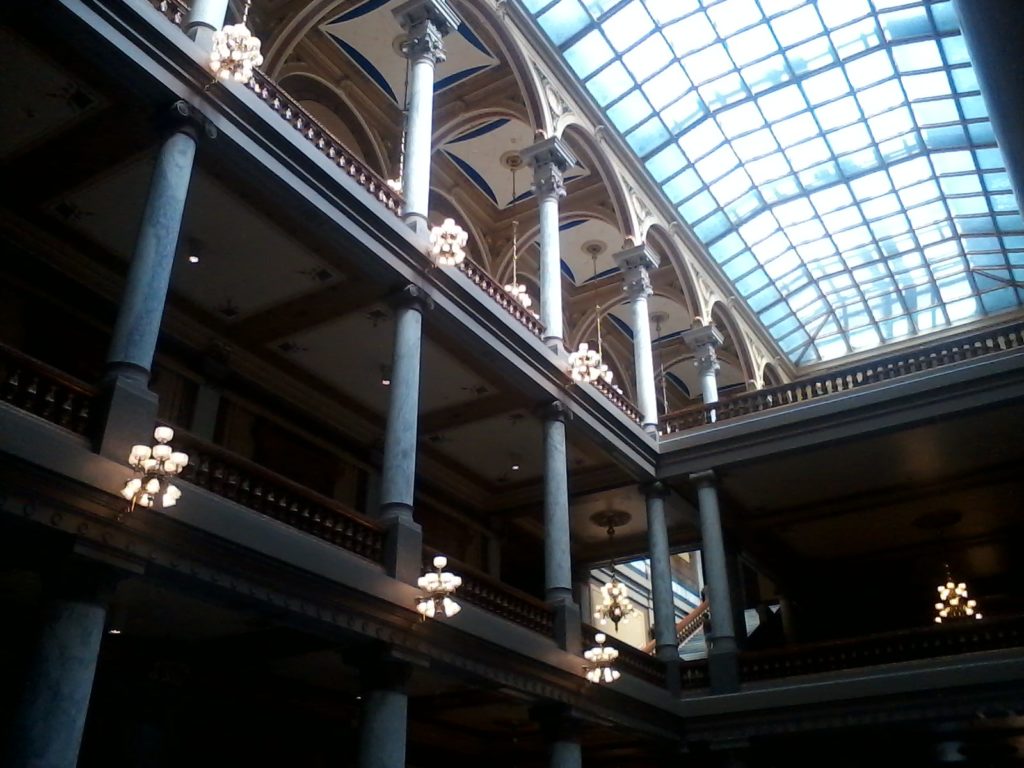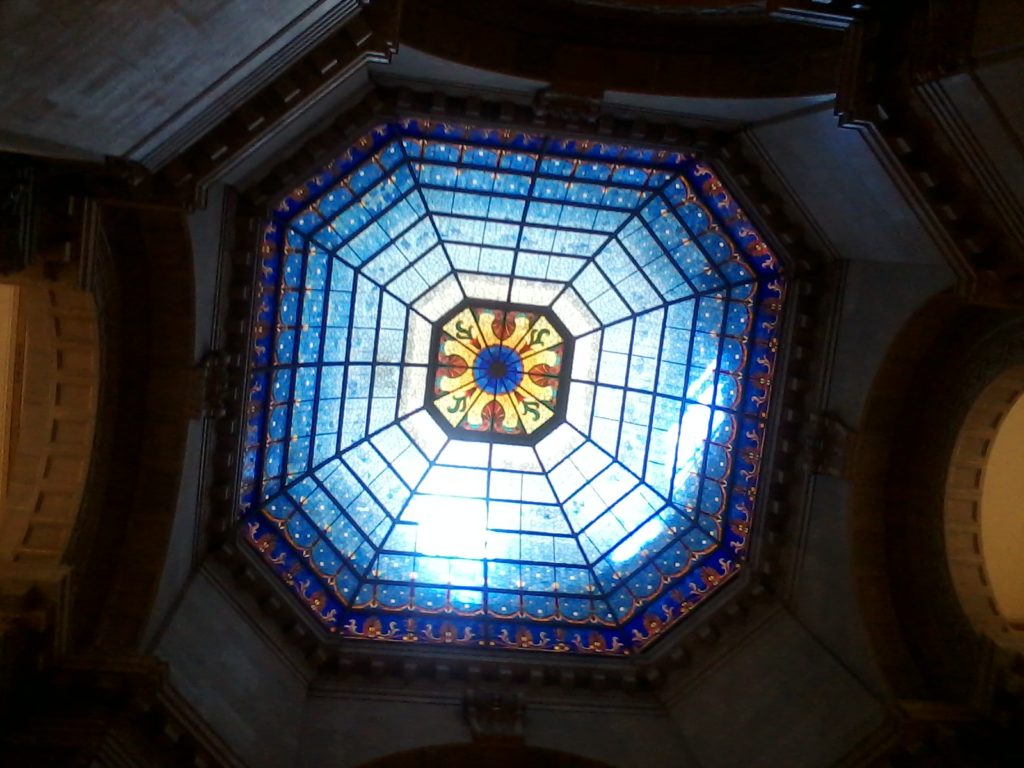 Beneath the rotunda is an incredible stained-glass window I just knew my mother-in-law would love! I tried to get the best picture I could for her, but my phone is only so good.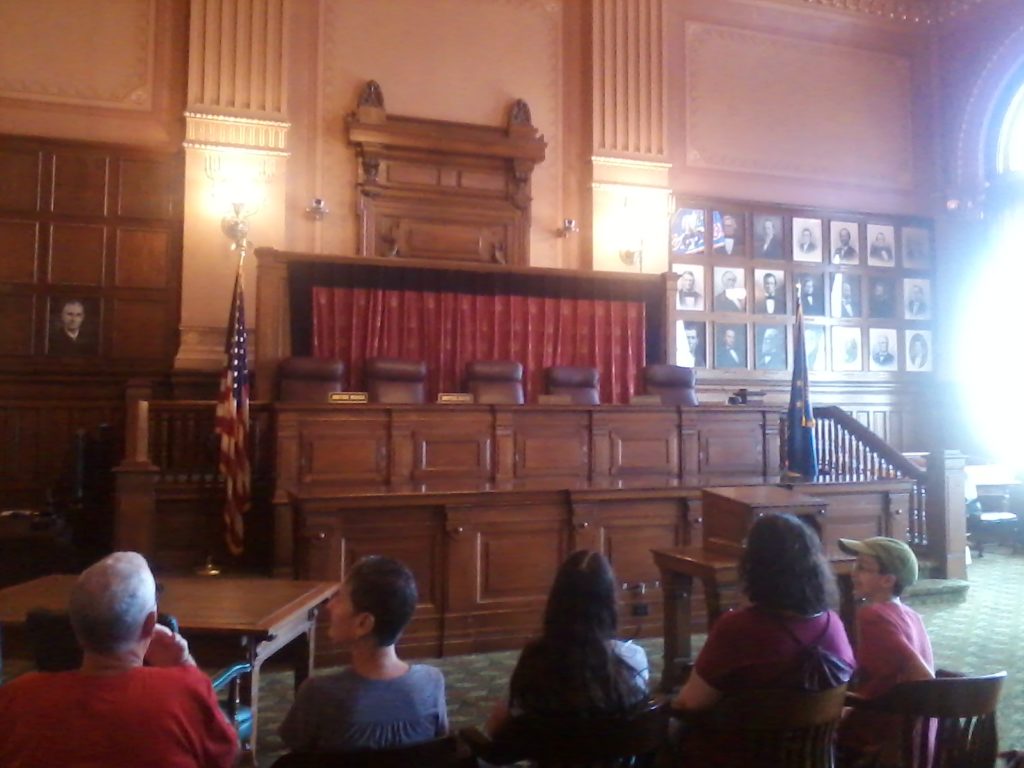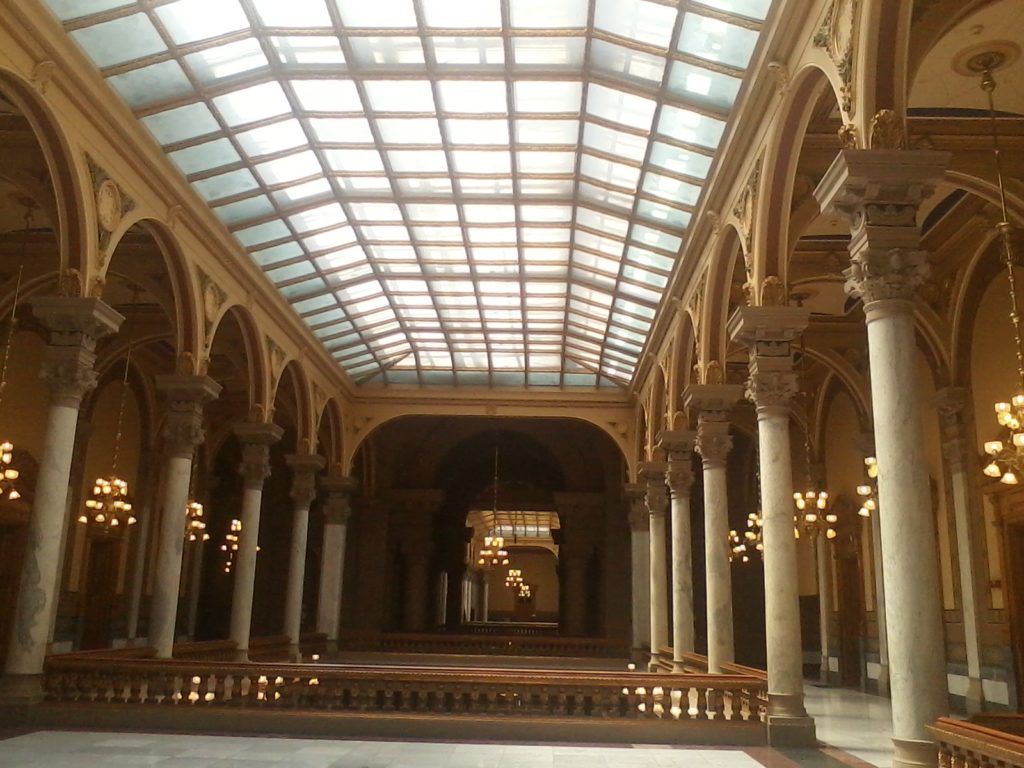 The floors are covered in Italian marble, and many ancient snails were caught in the stone. They left the fossils in, and so every so often you'll find old snail fossils in the floor. Most of them have been named by those who work there.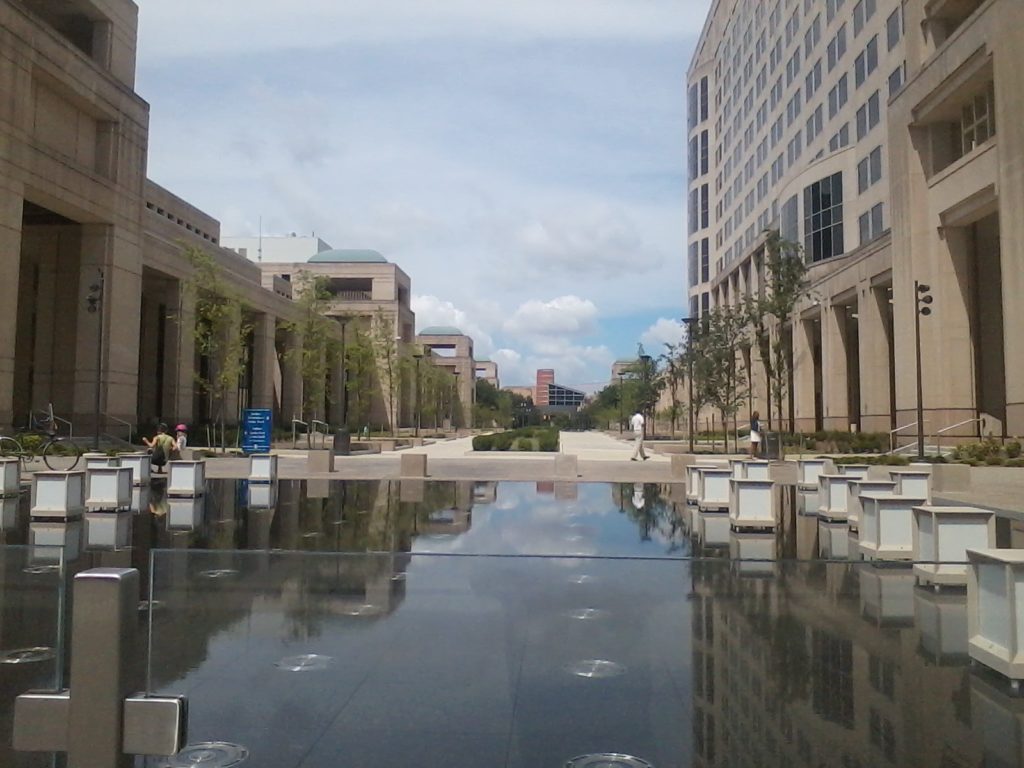 Here's another example of their amazing architecture around the government plaza.
The next day we flew home to Salt Lake City. Not much to talk about or show there. But all in all, I had a great time. Walter had a lot of fun, and barely even minds not getting to go to Worlds this year. I'd have to call our Indianapolis adventure a success!